Special Edition Bulova Chronograph Moon Watch ~WGBUL00043~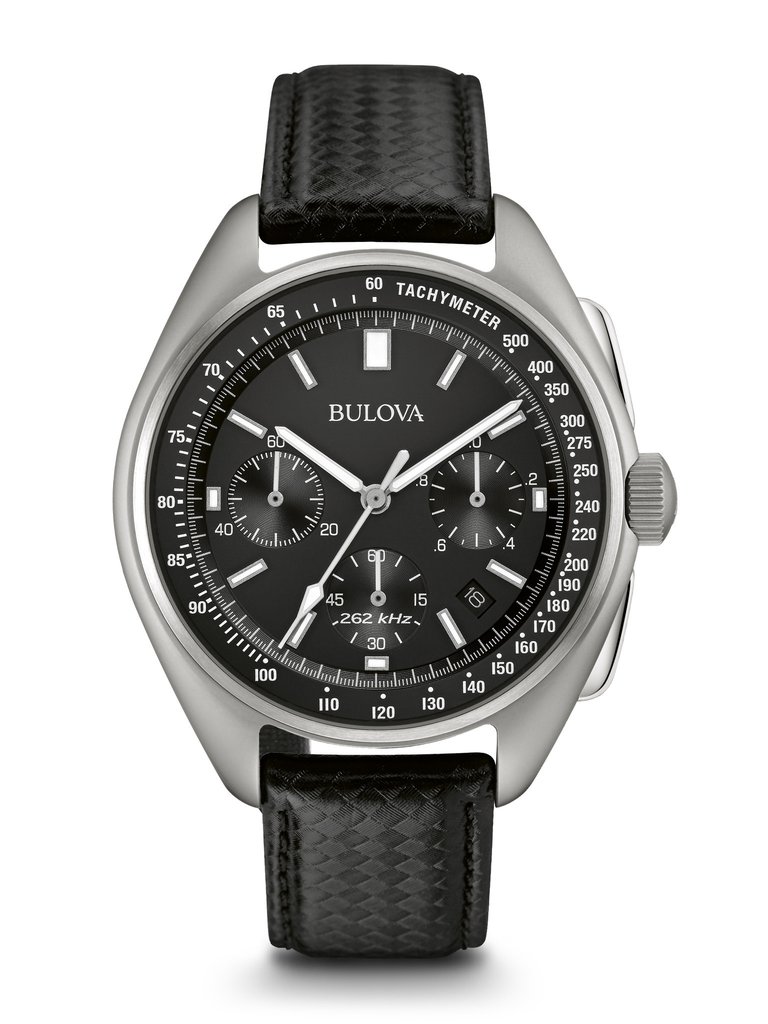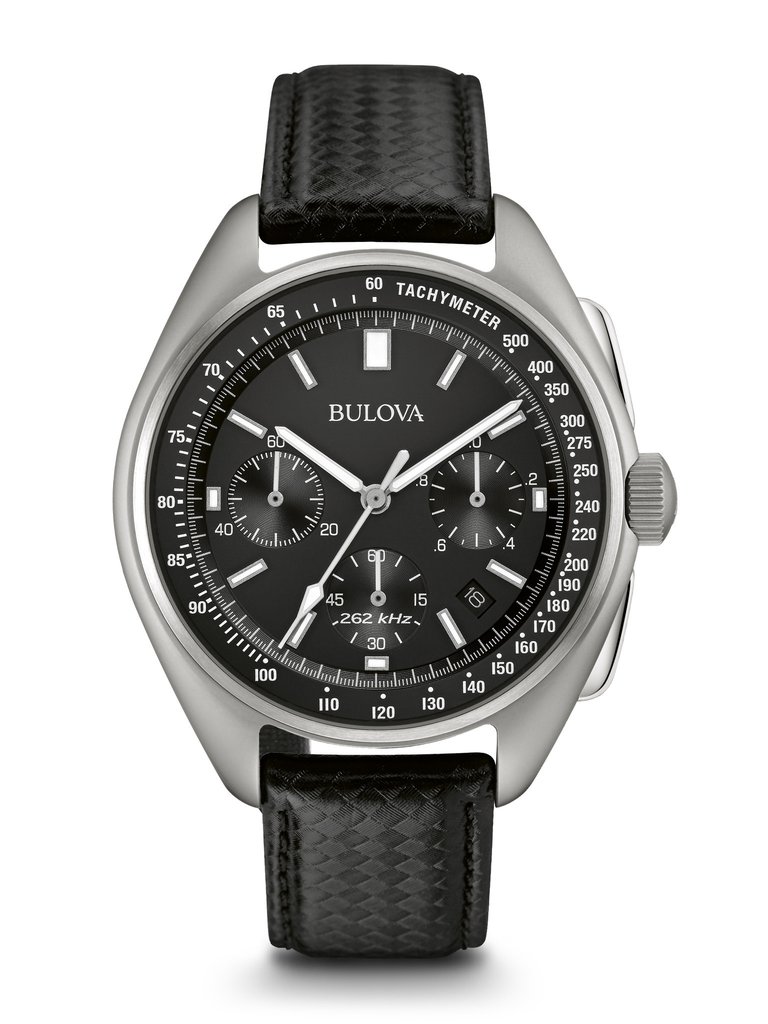 Special Edition Bulova Chronograph Moon Watch ~WGBUL00043~
After Apollo 15's mission commander made lunar history—while wearing his personal Bulova chronograph—they're making history again.
The Bulova Moon Watch replicates that original timepiece, updated with their exclusive high performance quartz movement with a frequency of 262 kHz for unparalleled accuracy, continuing a history of precision timing.
This watch features a stainless steel screw-back case in silver-tone finish and black dial, sapphire glass, and interchangeable black leather and nylon straps with three-piece buckle closure.